Steel
Structures
Aluminum, carbon and acid-resistant steel structures
We design, create, prefabricate, assemble, renovate and adapt aluminum, carbon and acid-resistant steel structures. The scope of our activities in this field is very broad and depends on the conditions and needs of the client and our own imagination.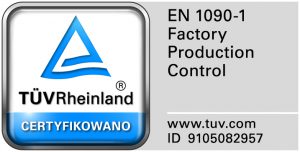 We have sufficient credentials and equipment to build structures of the most complex shapes and highest standards.. We also have broad experience in mounting tanks, pipelines or platforms in difficult-to-access areas.

Steel structures and tanks
We create steel tanks for storing powder and liquid substances. Additionally, they may be equipped with spigots, hatches, ladders, platforms and other steel structures directly connected with the tanks or accompanying devices.
We create and install:
Mixers
Tanks
Insulation of installation systems, tanks, boilers, etc.
Unusual shapes and cross-sections
Platforms
Supporting structures
Landings
Gantries
Barriers
etc.
Valuation
We will carry out the valuation on the basis of the following form. Please fill out all fields carefully and, where possible, attach figures in dwg, pdf, jpg or cad formats.
Form is deprecated, please contact the webmaster to upgrade this form.
Attach CAD file and we will get back to you with our valuation within 12 hours.